We are proud to be the country's only Canadian Accredited Zoos and Aquariums (CAZA) free-admission facility.
The CAZA logo displayed alongside a zoo or aquarium's name signifies excellence in animal care and management and a commitment to conservation and education. We were most recently accredited in 2019.
Conservation Partnership Award 2020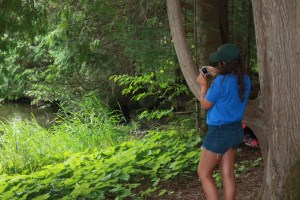 Recognized by our partners at Otonabee Conservation for the co-delivery of the Roberta Bondar Photography Challenge. The Bondar Challenge is a program that engages youth participants to refocus the camera lens on nature to learn about the environment. Students learn digital photography skills and have an opportunity to apply these skills as they explore Riverview Park and Zoo, Beavermead Park and Warsaw Caves Conservation Area.
Other partnership programs with Otonabee Conservation:
Habitat enhancement projects include Riverview Creek Restoration, shoreline naturalization and invasive species management.
Annual Seasonal Conservation Exhibit and partner events that highlight local programs and organizations related to conservation, cultural heritage and sustainability.
Colonel G.C. Dailey Conservation Award 2017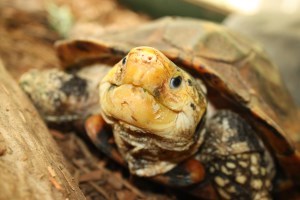 The national award recognized Riverview Park and Zoo's excellence in species propagation for the Sulawesi Forest Turtle. Fewer than 100 of this unique freshwater turtle, native to the Indonesian island of Sulawesi, exist in the wild. Illegal exportation for the pet trade, poaching for food and severe habitat loss are the major factors threatening the species.
We are the only Canadian organization and one of a handful of North American organizations successfully breeding these rare little-known chelonians as a part of the international effort and Species Survival Plan.
Top rated family tourist destination
Attracting nearly a quarter million visitors per year from all over the province of Ontario, we are proud to be the top rated family tourist destination for locals and visitors to Peterborough County.