Zoo Crew (Parent and Tot)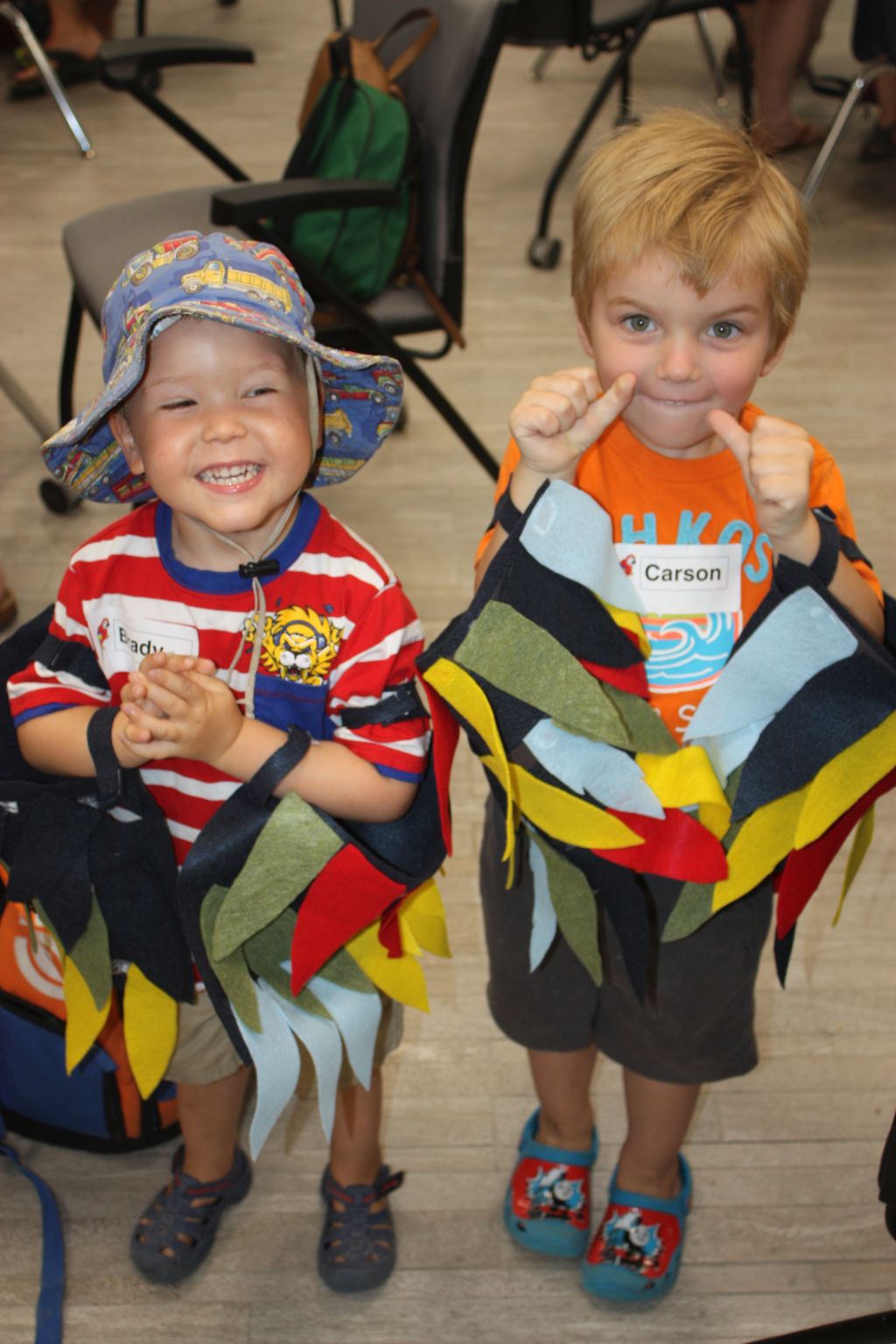 Looking for something to connect yourself and your preschooler with nature? Our fun and interactive program for children ages 2 through 5 years old is just that.
Fall/Winter Zoo Crew is now full!
Thanks to everyone who submitted their registration form online for the fall/winter session of our Zoo Crew Parent and Tot Program! Due to the popularity and limited capacity of this program, spaces were filled based in order of date and time stamp email receipt of submitted registration forms. Watch for registration details to be posted in June for our summer session.
2023-24 theme "Get to Know the Zoo Near You"
This year's theme is "Get to Know the Zoo Near You" where we'll be discussing the goals and missions of Riverview Park and Zoo!
The overall outcome for this theme is that local residents, parents, and children of the program, grasp a different perspective of what Riverview Park and Zoo does by getting to know more about some of our beloved animals and what goes on behind-the-scenes here at their local zoo.
Each of our six sessions will be based specifically on our animals, their enrichment, and facts about them, and include a new book, craft, song, activity, and animal encounter.
Schedule
Zoo Crew programs are offered each year, with both summer sessions and fall/winter sessions.
SUMMER - Wednesday or Friday morning options from July to August for six consecutive weeks.
FALL/WINTER - First or second Saturday morning options from November to April for six consecutive months.
Sessions take place from 9:00 a.m. to 11:00 a.m. in the Rotary Education Centre located just inside the main entrance gate.
Cost
Register one child for just $80, or include one additional sibling for $100. If necessary, any children of infant age (ie. under 2 years of age) are also welcome to accompany you to the sessions.
Registration
Capacity for Zoo Crew is limited and always fills up quickly! Given spaces are confirmed upon email receipt of your completed registration form, we suggest subscribing to this page to be notified whenever changes are made so that you can be kept in the loop in a timely manner.