Zoo Crew (Parent and Tot)
Looking for something to connect yourself and your preschooler with nature? Our fun and interactive program for children ages 2 through 5 is just that.
Zoo crew runs from 9:30 a.m. to 11:00 a.m and is held at the Rotary Education Centre. Cost is $70 per child and $30 for a second child.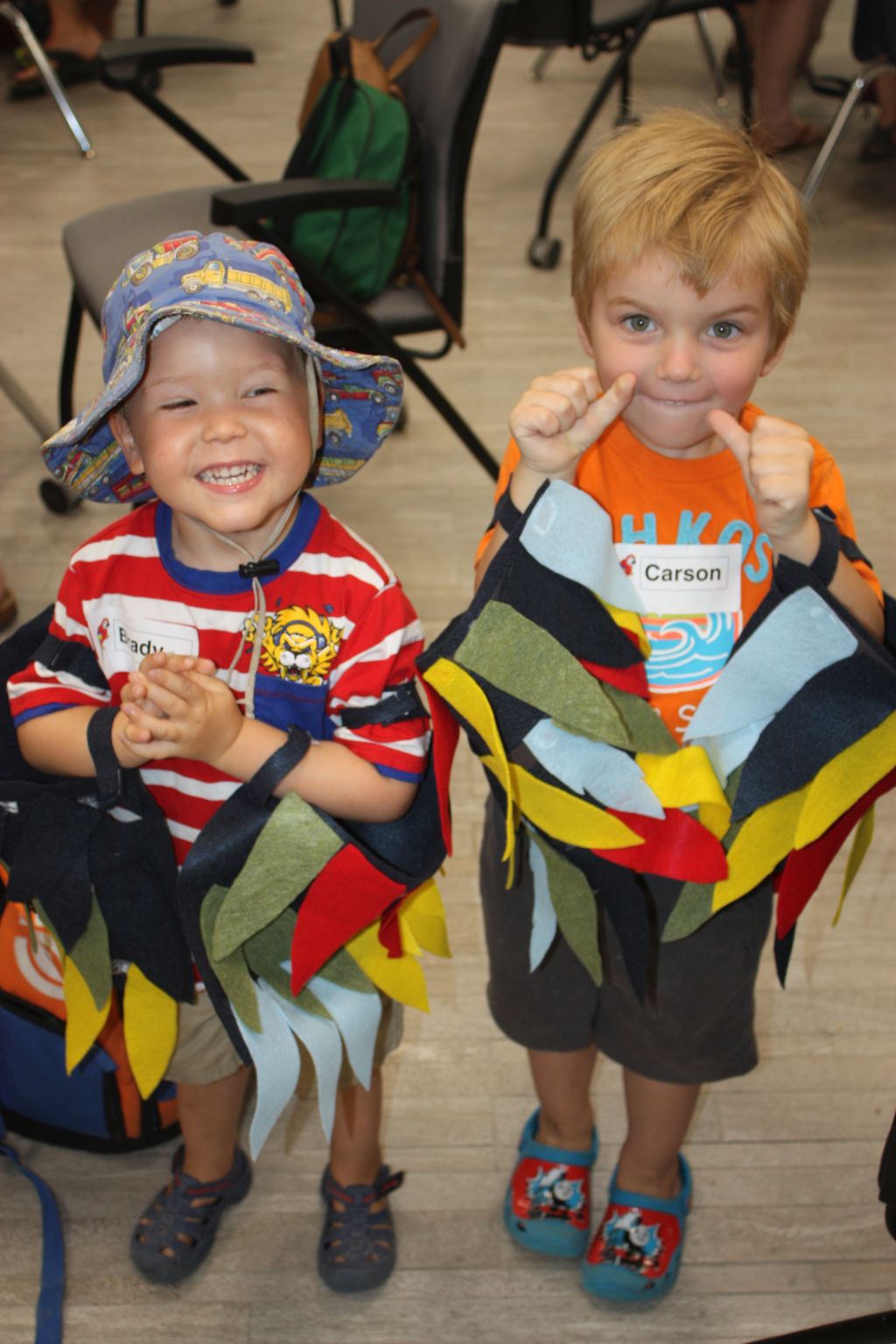 This program includes:
Colouring
Story time
Fun activities
Songs
Crafts
Animal encounters
Guided tours
Registration for Zoo Crew will begin in May.
You must submit payment online and mail in or call us to confirm your spot. Forms can be mailed, with payment, to the Riverview Park and Zoo Office: Attn: Public Educators, 1230 Water Street, Peterborough, Ontario K9J 6Z5.
Sessions schedule
Zoo Crew programs are offered each year, with both a summer program and a fall/winter program.
The summer program runs every Wednesday for six weeks in July and August.
The fall/winter program runs once a month from November to April. There are three sessions to choose from; every second Wednesday, every third Friday or every third Saturday.
Please note that current zoo crew classes for the month of March 2020 have been postponed. All participants will be reimbursed.
Current session theme
Each session has a different theme with a focus on some of the different animal species we have here at Riverview. This seasons session is how animals get around with the following:
Talons
Hooves
Snakes and fins
Webbed feet
Paws and claws
Little Keepers