Protecting Critically Endangered Species
We are actively involved in many efforts that protect critically endangered species through local, national and international programs that develop and maintain sustainable populations of endangered and critically endangered species.
Sulawesi Forest Turtle
Riverview Park and Zoo has been recognized for our success in breeding the critically endangered Sulawesi Forest Turtle here at our facility. There are only 100 of these turtles left in the wild due to habitat loss, poaching for food and the illegal pet trade.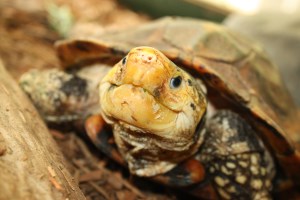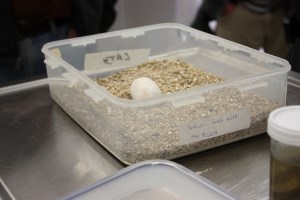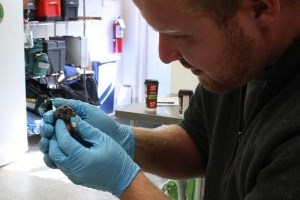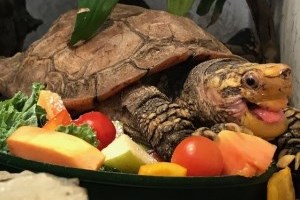 Riverview Park & Zoo has had four successful hatchings over the last three years. We are proud to be the only Canadian organization, and one of only a handful of organizations in North America, to be breeding these rare and little-known chelonians.
In the fall of 2017, Riverview's work with this species was recognized by Canada's Accredited Zoos and Aquariums (CAZA) with the prestigious Colonel G. C. Dailley Conservation Award. This national award recognizes excellence in species propagation and was presented at CAZA's national conference in Ottawa.
Species Survival Plan
Participating Association of Zoos and Aquariums institutions oversee population management programs to enhance conservation of species in the wild.
Global Species Management Plans
Collective identifying and sustainability of animal populations is a top priority for Global Species Management Plans. This program works with the Association of Zoos and Aquariums members to build on long-term sustainability of wildlife populations by working together.
Other Species
Our other programs include work with African red-billed hornbill, slender-tailed meerkats, Bactrian camel and common squirrel monkey.