Riverview Park and Zoo has many gardens and naturalized areas to explore.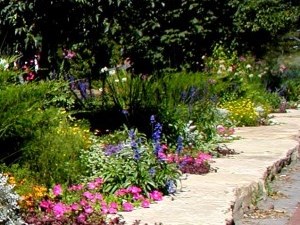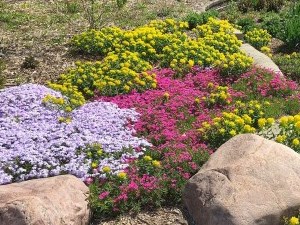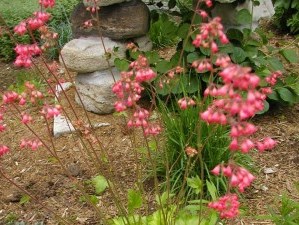 Adopt-a-garden
Adopt-a-Garden is a volunteer activity where organizations, groups or individuals adopt a garden on Riverview Park and Zoo grounds. Join our volunteer community and show off your gardening skills by helping us plant and maintain our gardens during the spring, summer and fall.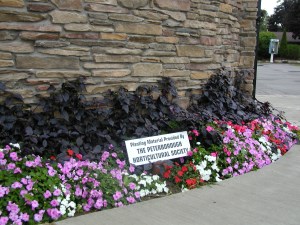 Butterfly Garden
These gardens were planted to promote native butterflies and monarchs. Located near the playground, these gardens of host plant species attract and promote pollinator species to help them flourish and do their important work.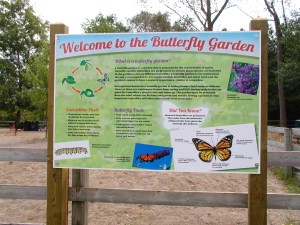 Naturalized Areas
Planted to prevent erosion, provide goose control and provide shelter and food for local wildlife. Meadows, grassy areas, urban forest and naturalized areas, especially along the shoreline are a big part of the Park and Zoo. Shoreline restoration projects in partnership with the local Otonabee Region Conservation Authority and with the help of many volunteers have helped to protect against erosion and invasive species.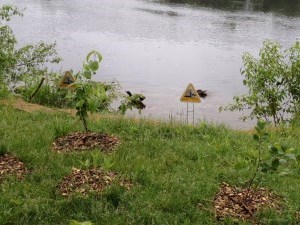 Low water techniques
Over the years different gardens have been used as xeriscape or low water demonstration gardens. The main office garden was once planted with water saving features like drought tolerant species, ground cover and rain barrels. A Water Wise garden was planted near the Dobbin Building featuring native species that require little water to thrive.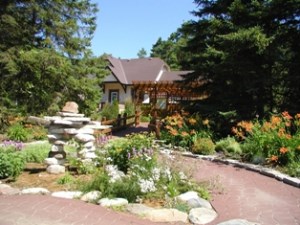 Floral Garden
Beautiful flower gardens adorn the Park and Zoo for visitor enjoyment. Our grounds team works hard to plant and maintain these many gardens. Generous community groups like the Peterborough Horticultural Society have donated the plants and seeds each season to grow and blossom.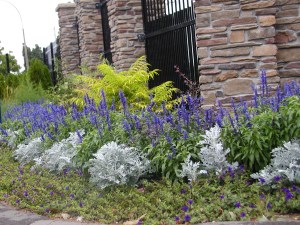 Browse Garden
Browse gardens grow foliage, shrubs and trees that supply essential vegetation for the zoo animals. The animals benefit from nourishment as well as natural behaviour enrichment like stimulating scent glands and foraging for food. Our horticultural staff work closely with the animal care team to provide this key component of health for the animals. Browse gardens grown on the property can be cut and given to the animals in their exhibits.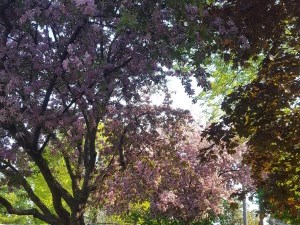 Sundial Garden
At the heart of the Park and Zoo is the main office that hosts beautiful flowers and shrubs and at the centre of it all you will find the Sundial. Come and explore all the garden has to offer.