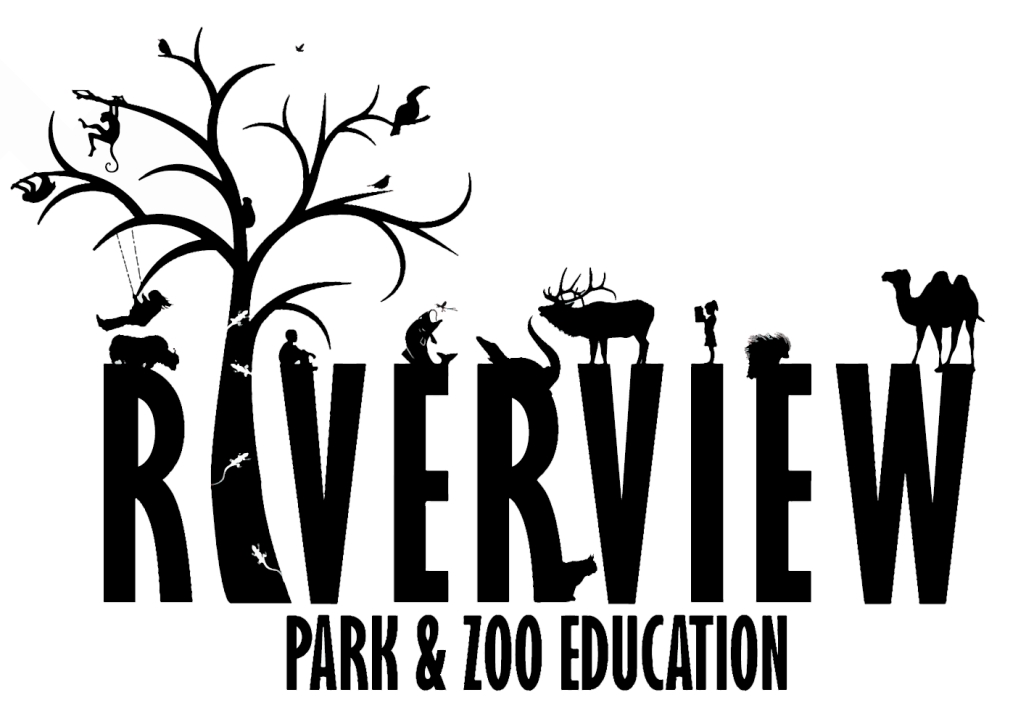 The Park and Zoo is an educational facility that encourages exploration and connection to nature in an outdoor environment. We welcome thousands of students and see over a quarter million visitors a year who come to connect and learn about the animals and plants that live here.
Note: All of our education programs have be postponed or made virtual. Check back for more detail as we expand our capacity!
Zoo academy day program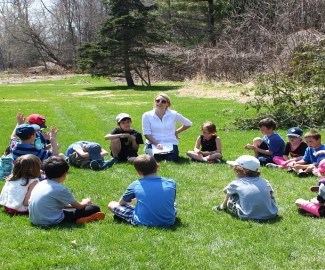 This structured program is a combination of in-class activities and out in the zoo full of observations, games and discussions and the chance animal encounter. These sessions are available for Grades 1-7 and support the Ontario curriculum. To register for the Zoo Academy day program please fill out our request form or download the application.

Zoo trek half-day program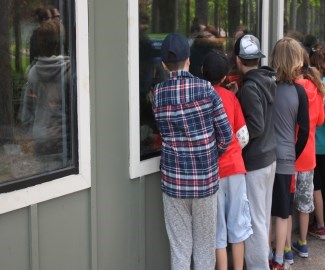 Perfect for you to compliment a class trip to the zoo. Students participate in a short in-class program and chance animal encounter followed by a guided tour through the zoo. To register for the Zoo trek half-day program please fill out our request form or download the application.
Turtle trek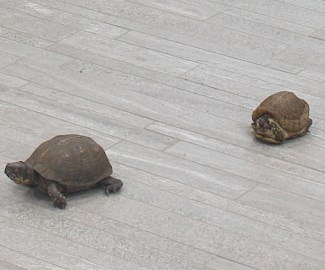 This joint-facility day program gives you the best of the Park and Zoo and The Ontario Turtle Conservation Centre (OTCC). The full-day program starts with a zoo trek and is completed by the OTCC turtle and habitat conservation program. To book a class please fill our our request form.
Guided tours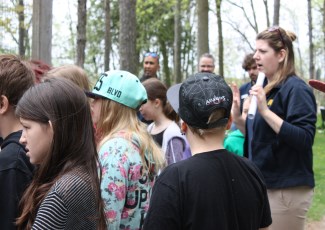 Join our knowledgeable tour guides for an interpretive walk through the zoo. Tours are available seasonally upon request and include interesting personal background information on animal species, their habitats and their conservation status. To register for a guided tour please download the application or fill out our request form.
Zoo crew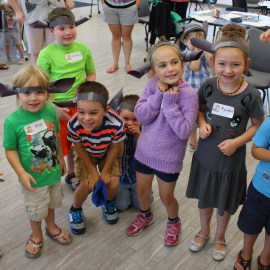 This parent-tot program is a fun way for you and your pre-school child to connect with nature. Ages three to five, each session includes crafts, songs, games and a zoo trek or animal encounter. Summer zoo crew has been postponed for the 2021 season.
Check back for more details on upcoming programs.
The Bondar Challenge
The Otonabee Conservation Authority and Park and Zoo have teamed up to offer the Virtual Roberta Bondar Challenge through our RPZ Google Classroom.
This two week virtual summer program connects students to nature through the art of photography. The registration fee of $20 includes course lessons, resources, challenges, and prizes. The course goal is training, preparation and entry into the national Bondar Challenge Nature Photography Competition.
Recommended for youth ages 9-15, but fun for the whole family to participate and enjoy!
Get out and enjoy nature! Registration beings June 30, 2021.
2021 Camp Sessions:
July 12-23
August 9-20
Regular events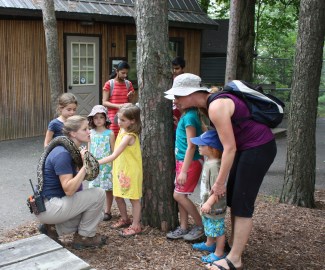 Meet the keeper happens on weekdays May to September at 1:00 p.m. at the zoo. Get a chance to ask a zookeeper your wildest curious questions.

Otter feeding encounters happen daily throughout the year at our world-class otter exhibit. Be sure to catch the fun at 1:30 p.m., or in the summer months twice a day at 1:30 and 4:00 p.m.
While the zoo is temporarily closed, connect with us on our social media where you can find meet the keeper sessions and otter feeding videos!
Placements and co-ops
The Park and Zoo has helped hundreds of students complete their education through on the job placements and work experience. We are proud to be able to offer animal care, education, ground keeping, business development and administrative placement opportunities annually. There are a limited number of placement opportunities each year, please apply early. If you are interested in doing a placement with us please fill out the Placement request form.
Some fun activities to do from home!
Print your own Otter colouring sheet. We would love to see your artwork. Send us a photo on social media.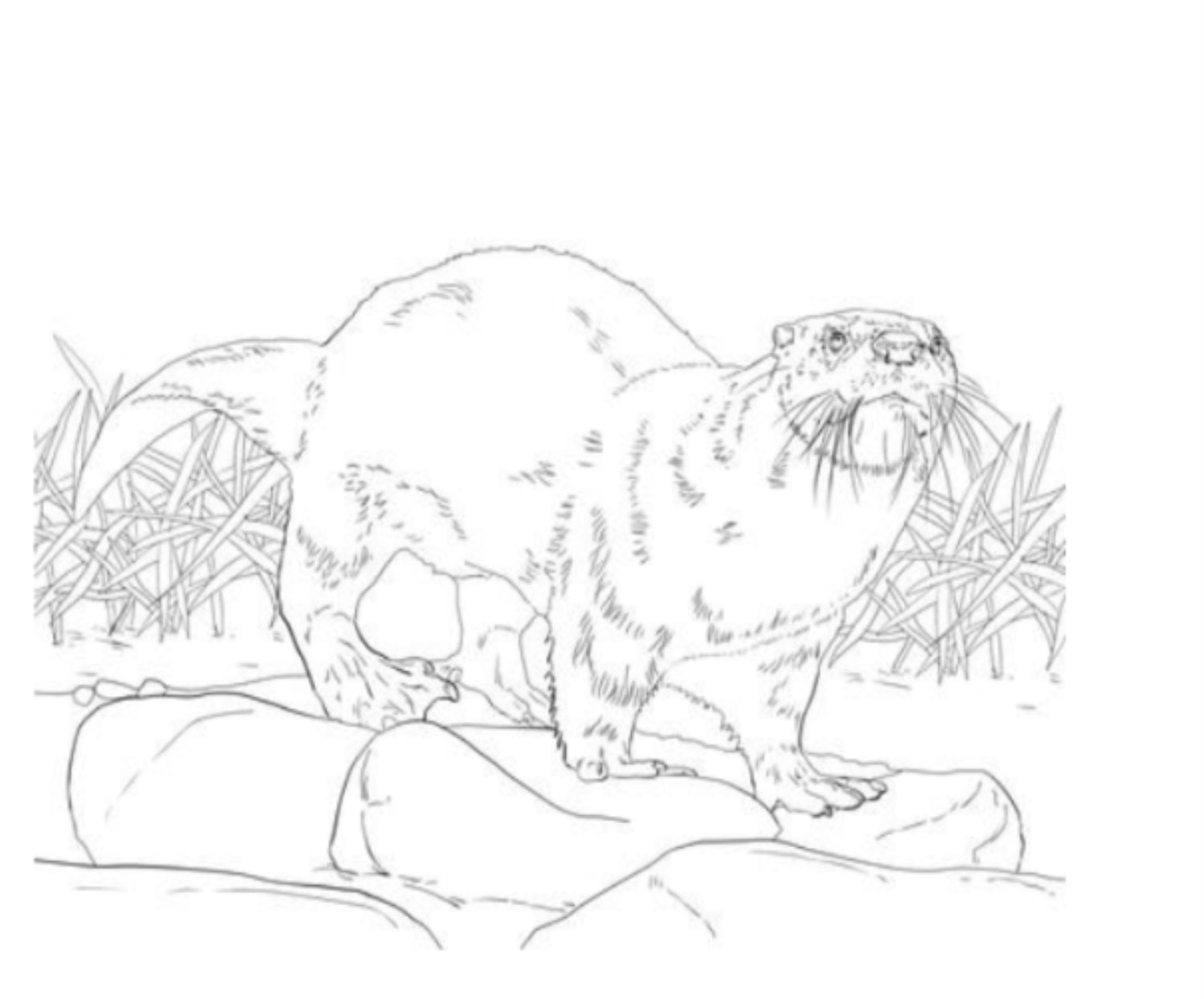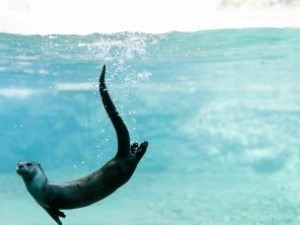 World Otter Day
Learn more about the importance of this indicator species and how to help protect them to celebrate World Otter Day!
North American River Otters are amazing, here are some facts:
Why is this species of otters important?
NAROs are great indicators or keystone species for watersheds. Their presence indicates the presence of good, clean water and healthy habitat.
They are a true wildlife success story! As habitat/watershed conservation and restrictions on hunting/trapping have taken place over the United States, otter numbers have continued to rise over the last 50 years.
2. What are some special adaptations of the species?
Have webbed feet and a propeller-like tail for quick swimming.
Can slow down heart rate to remain under water 6-8 minutes during dives.
High metabolism and very dense fur to stay warm in water and colder climates
Nictitating membrane like built in goggles for seeing underwater.
Long whiskers for sensing prey underwater.
Can close their nostrils during dives.
3. Threats to their environment:
Destruction or pollution to watersheds.
Excessive or unregulated trapping.
Declining fishery
4. What can I do to help the NARO?
Keep local watersheds clean from litter and pollution, reduce what you use and throw away.
Help clean up litter when out for a walk in your neighborhood.
Volunteer or support those who are protecting habitats and educating people on the importance of otters: