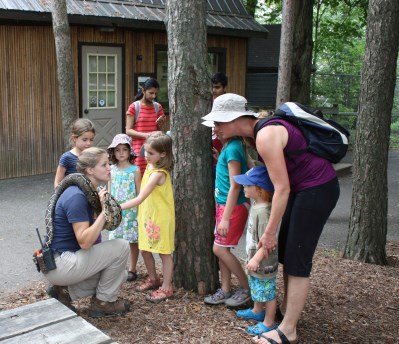 Guided Tours
Our guided tour program is great for small groups, staff team building or camps groups.
Guided tours are 1 - 1.5 hour experiences with our qualified staff and volunteers. Get to know the animals here at the Park and Zoo and zoo like a pro. Tour bookings are available in July, August or September.
Note: Tours are not required to visit the zoo.
Questions: connect@riverviewparkandzoo.ca
705-748-9301 x 2304