Riverview Park and Zoo has many picnic tables and benches along the scenic pathways to enjoy picnics and a view of the beautiful Otonabee river.
Picnic shelter rentals
Shelters are available for full day rentals, by City of Peterborough residents only, on a first served basis.
Peterborough residents can book a picnic shelter in person, by email, or online by simply filling out our request form, for available dates and shelters.
There is a washroom located in the picnic area between shelters 1 and 2. This washroom is only available during our summer season.
There is no access to electricity at any of the picnic shelters.
Picnic Shelter 1

Shelter 1 is down the driveway beside the playground. It can hold up to 100 people.
Picnic Shelter 2
Shelter 2 is down the driveway beside the playground. It can hold up to 80 people.
Picnic Shelter 3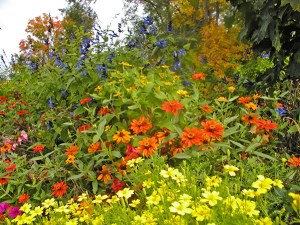 Shelter 3 is on the disc golf course beside the river. It can hold up to 30 people.
Rental conditions
Peterborough residents are only permitted one booking per year.
Patrons who rent shelters can bring a gas or propane barbecue to their event. Charcoal is not permitted on site.
Bouncy castles, balloons, straws and streamers are not permitted at any of the picnic shelters.
All garbage and recycling must be disposed of in the appropriate containers. Any garbage that does not fit within the container, must be removed by the patrons renting the shelter.
Wedding bookings
McBride Island is available for wedding rentals with special permission. Wedding rentals include access to both McBride Island and Picnic Shelter 1. Guest are responsible for their own event, in accordance with the Picnic Shelter Use Rules. These responsibilities include the set up and clean up after the event. All guests must leave the property before dusk.
As a reminder, we do not allow balloons or other plastic decorations on site as they can harm the animals and environment.
Please contact us to ask about wedding bookings.