Gazebo - Concerts and Events
During our summer concert series, from June to September, local musicians play at the Gazebo every other Sunday evening beginning at 5 PM. These concerts are free to all visitors. Bring you lawn chair and come to enjoy the perfect summer evening.
Located between the fountain and the train station, the Gazebo is surrounded by picnic tables and a grassy park area. This is a great place for a picnic in the summer and washrooms are nearby.
No parking is permitted at the Gazebo at any time. The pathway to the Gazebo is frequented by children and families, strollers, walkers and pedestrian traffic from 8:30 to dusk every day and is not for use by unauthorized vehicles.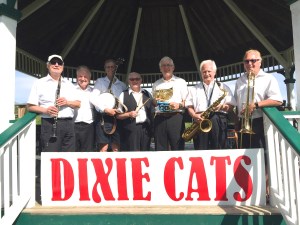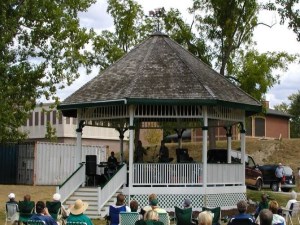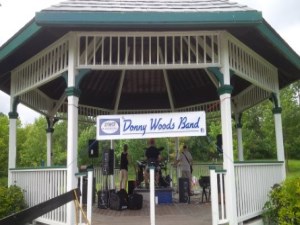 The Gazebo hosts other events too.
Including our annual Fun Run or Walk that raises money to expand exhibits and make the park more accessible.
Storytime in the Park is hosted annually by the Peterborough Public Library.
You can find more events happening this season at the Gazebo by visiting our event calendar.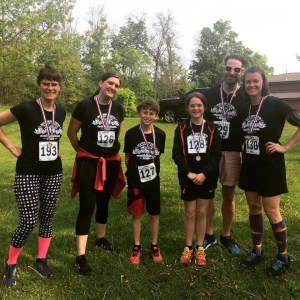 Dedicate a bench in honour
We are expanding the seating around the gazebo and invite bench dedications for those who love music in the park. Learn more about our memorial or dedication benches. You, your family or business can invest in a bench here this summer.