Kiwanis Club Snack Bar
The snack bar is across from the otter exhibit down the main path of the Zoo. It offers hot food, frozen treats and drinks.
Summer hours - open daily from 10 a.m. to 6 p.m.
Fall hours - open weekends from 10 a.m. to 4:30 p.m.
The snack bar accepts Cash, Debit and Credit.
Enjoy a picnic at the many tables near the snack bar and around the park.
A vending machine for drinks is just outside guest services and accepts cash only. There is an ATM located in Guest Services.
Water refill stations are also available in the park.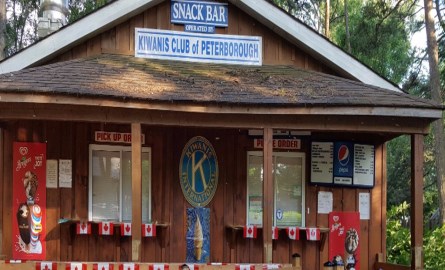 Have a reusable water bottle?
We are big into conservation at Riverview Park and Zoo and we love Peterborough tap water. Be sure to bring your reusable water bottle to hydrate during your visit.
Don't have one? We've got you covered. Find souvenir water bottles in the gift shop!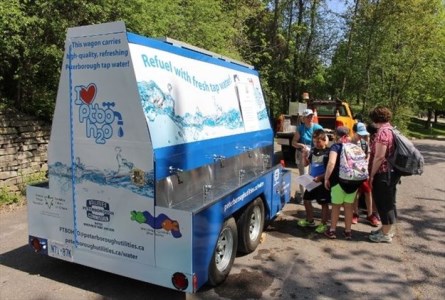 Water refill station locations
outside the guest services building
beside the splash pad on the washroom building
near the Burmese python exhibit
We do not sell bottled water in the park and promote free tap water refills across the City of Peterborough. Pleae consider the environment.