Visit Us
We are a unique facility offering attractions to people of all ages. Located just north of downtown
Peterborough, Riverview Park and Zoo is a fabulous place to enjoy a leisurely stroll in a peaceful and
tranquil setting while experiencing the natural beauty of Peterborough.
We are Canada's only free-admission accredited zoo. Donations make us possible.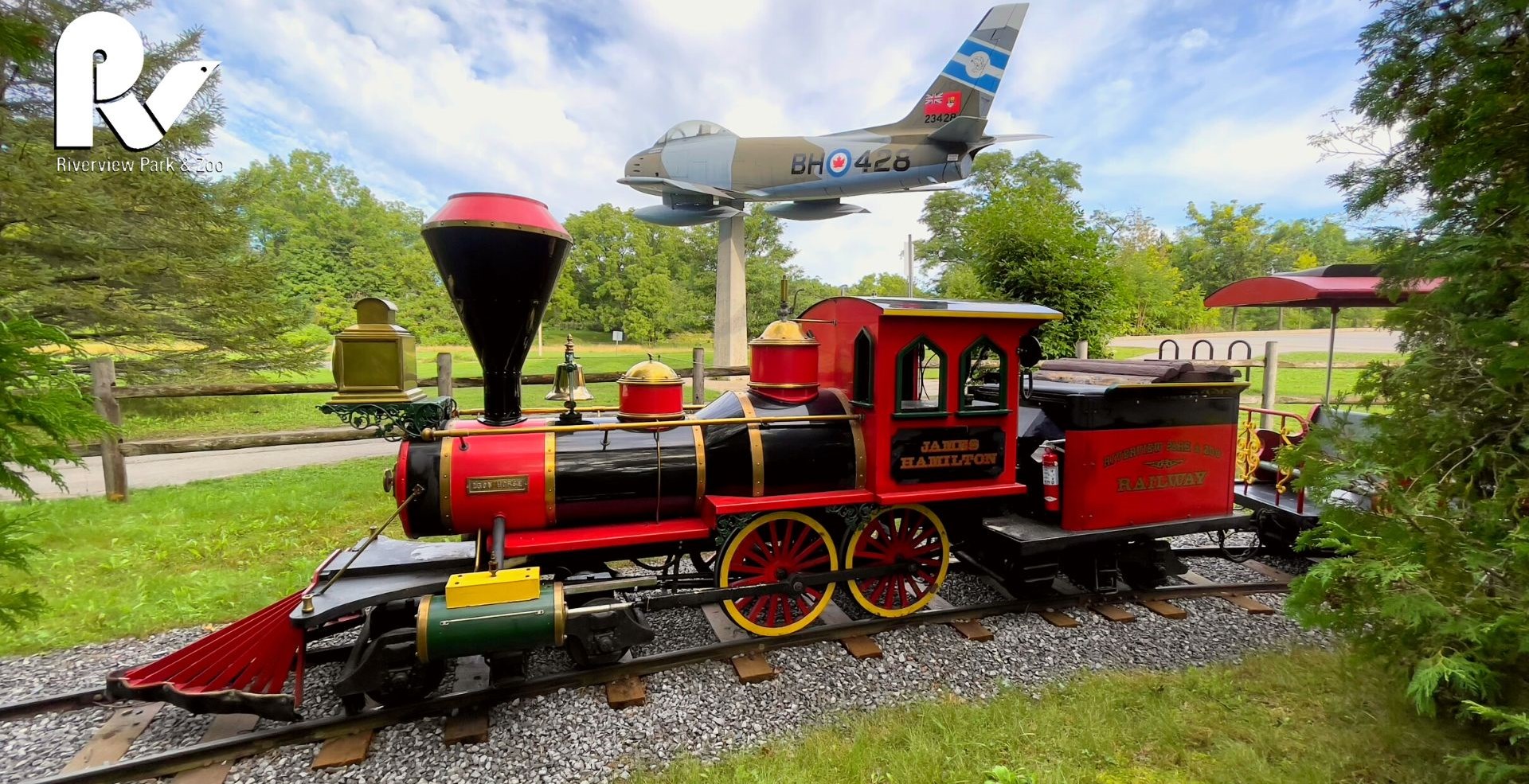 News and Special Events
The Miniature Train Ride Puzzle Returns! Back by popular demand, we are happy to offer the second edition of our train ride puzzle. As with the first edition, all funds raised go directly to the replacement of the train locomotive and passenger coaches. Help us reach our goal of $300,000, we're nearly there at $ 225,000!
You can purchase this special 308-piece, 11 x 17-inch puzzle of the current 1860 locomotive replica as a limited-edition 2022 gift for just $20. The train ride created another set of enduring and fond multi-generational memories for many Peterborough residents this past summer season. It was the first-time riding over the Otonabee River and back again in two years since closing during the pandemic.
Get your puzzle early while quantities last. They are available at our Gift Shop this Thanksgiving weekend (the Gift shop closes for the season after Monday) or at some very special local retailers.
Thanks to our partners who are again offering the second limited-edition puzzle to their patrons, including Brant Basics, Griffin's Greenhouse, Fork in the Road Country Market, House of Scales, and Ennismore Pharmacy.
Thanks for your help to meet our top-up-your-bill goal this summer at the Kiwanis Snack Bar. Our generous community partners at Peterborough Accident Support Services Ltd. have matched the funds bringing the total to $5100!
Thanks to those already on board: Kiwanis Club of Peterborough, Kawartha Rotary, Knights of Columbus, Peterborough Kinsmen, Ross and Ann Dobbin, Patrick McAuley Group of Relators, Ennismore Pharmacy, Fork in the Road Country Market, House of Scales, Brant Basics, Griffin's Greenhouse and Peterborough Accident Report Services Ltd.
About Riverview Park & Zoo
We are proud to be the only free admission accredited zoo in Canada. Operated as a department of Peterborough Utilities Commission since 1933.
Advancement and growth has been made possible through generous donations and support from community members, local businesses and visitors.