Visit Us
We are a unique facility offering attractions to people of all ages. Located just north of downtown
Peterborough, Riverview Park and Zoo is a fabulous place to enjoy a leisurely stroll in a peaceful and
tranquil setting while experiencing the natural beauty of Peterborough.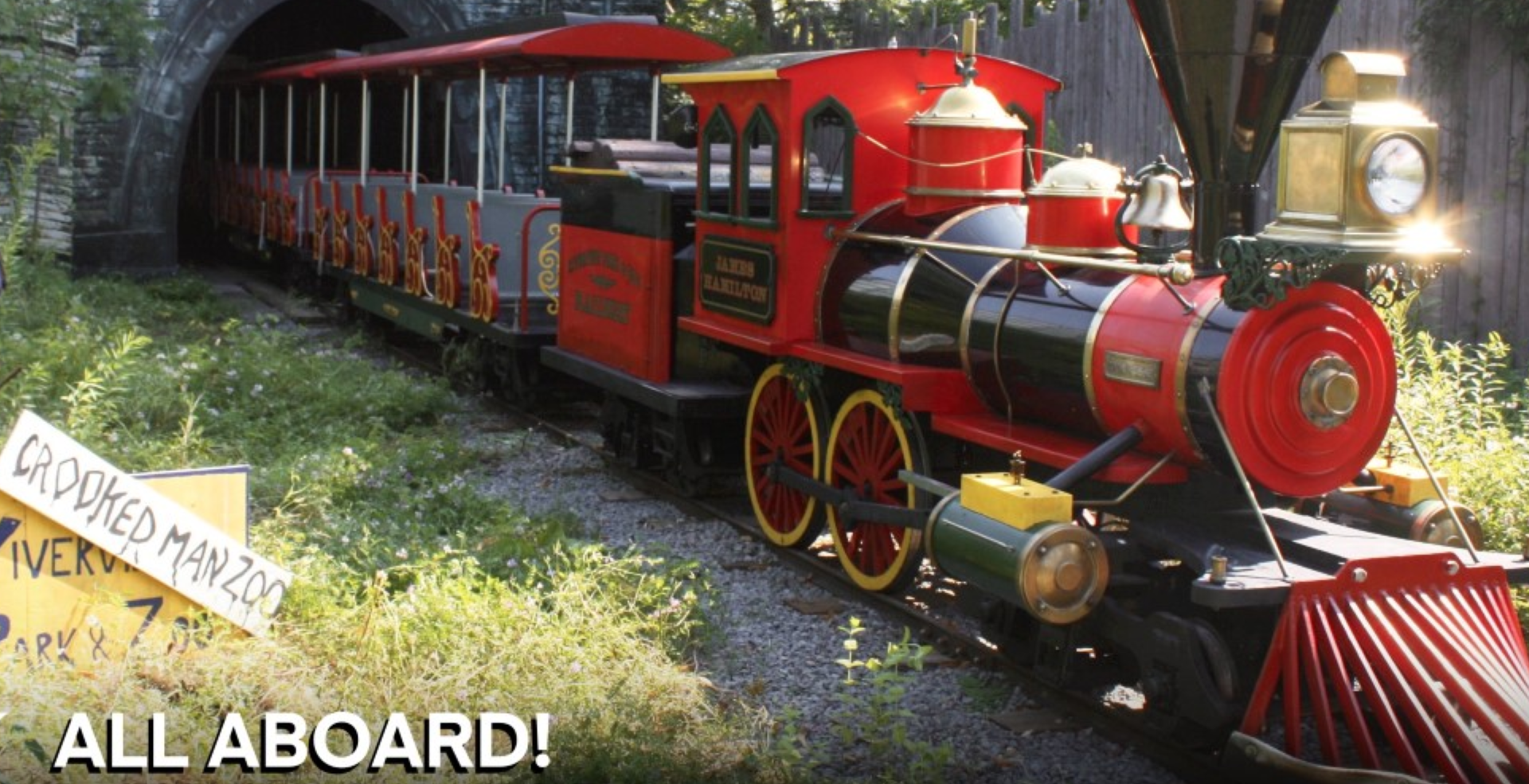 News and Special Events
Our favorite attraction, the miniature train ride has provided fun memories for generations of families. The attraction has generated income that sustains the park and zoo operations. The train ride is old and needs to be replaced. We need the help of our community to stay on track!
We have officially sold out of our 308-piece, 11 x 17-inch puzzle of the current 1860 locomotive replica limited-edition gift.
Thanks to our community and our local retailers. Together we raised $19,940 in 2021 toward the cost of purchasing the new train!
We want to give a big shout out to the retailers that adopted the train ride puzzle: Brant Basics, Griffin's Greenhouse, Fork in the Road Country Market, House of Scales, and Ennismore Pharmacy. #lovelocal
Keep an eye out for our next train puzzle project so you can be the first to hop on board and help us to replace the train at Riverview Park and Zoo.
About Riverview Park & Zoo
We are proud to be the only free admission accredited zoo in Canada. Operated as a department of Peterborough Utilities Commission since 1933.
Advancement and growth has been made possible through generous donations and support from community members, local businesses and visitors.