Visit Us
We are a unique facility offering attractions to people of all ages. Located just north of downtown
Peterborough, Riverview Park and Zoo is a fabulous place to enjoy a leisurely stroll in a peaceful and
tranquil setting while experiencing the natural beauty of Peterborough.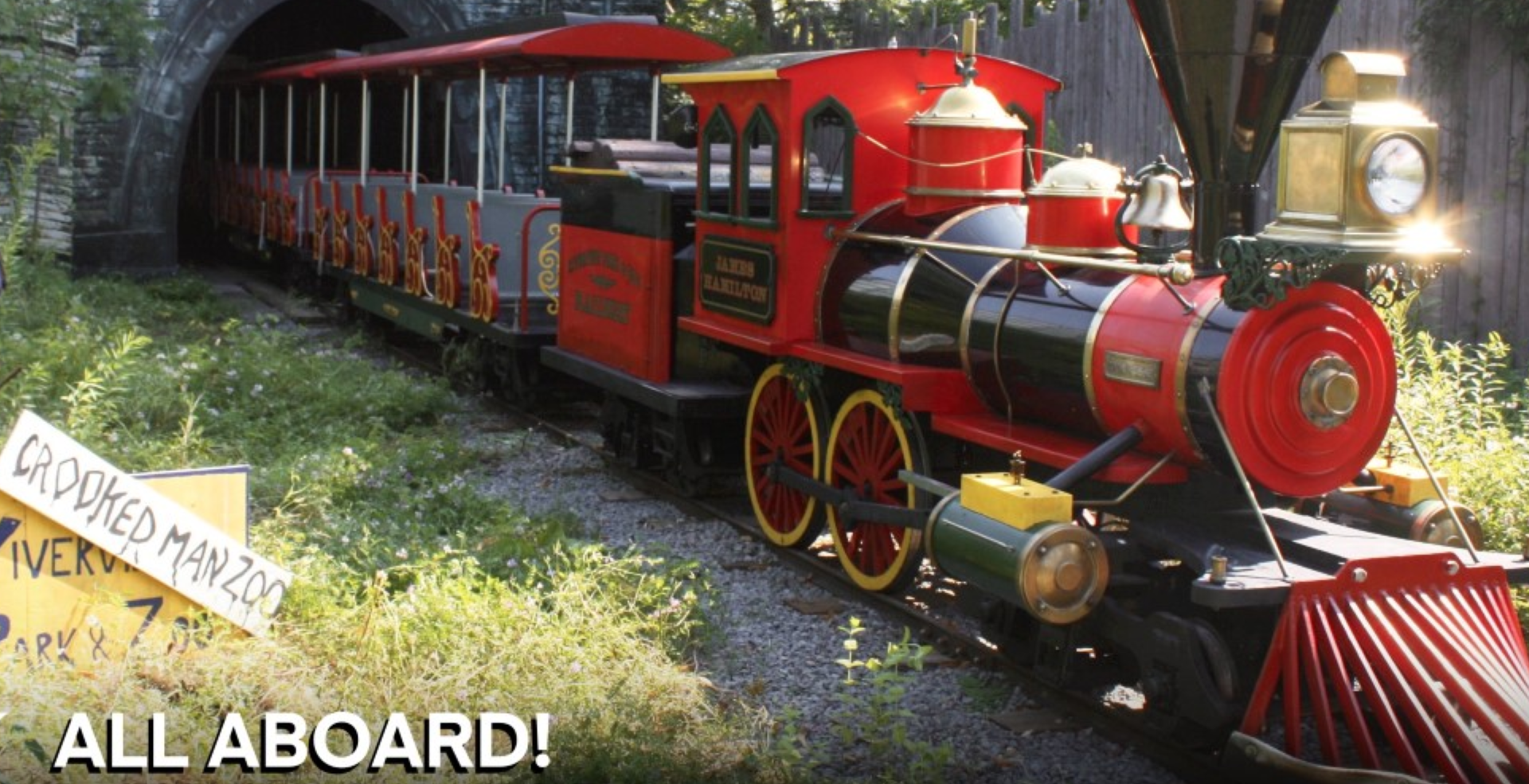 News and Special Events
This is a different kind of fundraiser that will hopefully have you puzzled!
Our favorite attraction, the miniature train ride has provided fun memories for generations of families. The attraction has provided income that sustains the operations. The train is old and needs to be replaced. We need the help of our community to stay on track!
Get your very own 308-piece, 11 x 17-inch puzzle of the current 1860 locomotive replica as a limited-edition gift. We know that this special gift, would be great for all ages, at the home, office or cottage.
Local retailers currently offering the puzzle, while supplies last, include Brant Basics, Griffin's Greenhouse, Fork in the Road Country Market, House of Scales, and Ennismore Pharmacy. #lovelocal
Retailers, business or organizations may contact the Park and Zoo for bulk order requests only: connect@riverviewparkandzoo.ca 705-748-9301 x 2304
About Riverview Park & Zoo
We are proud to be the only free admission accredited zoo in Canada. Operated as a department of Peterborough Utilities Commission since 1933.
Advancement and growth has been made possible through generous donations and support from community members, local businesses and visitors.