Visit Us
We are a unique facility offering attractions to people of all ages. Located just north of downtown
Peterborough, Riverview Park and Zoo is a fabulous place to enjoy a leisurely stroll in a peaceful and
tranquil setting while experiencing the natural beauty of Peterborough.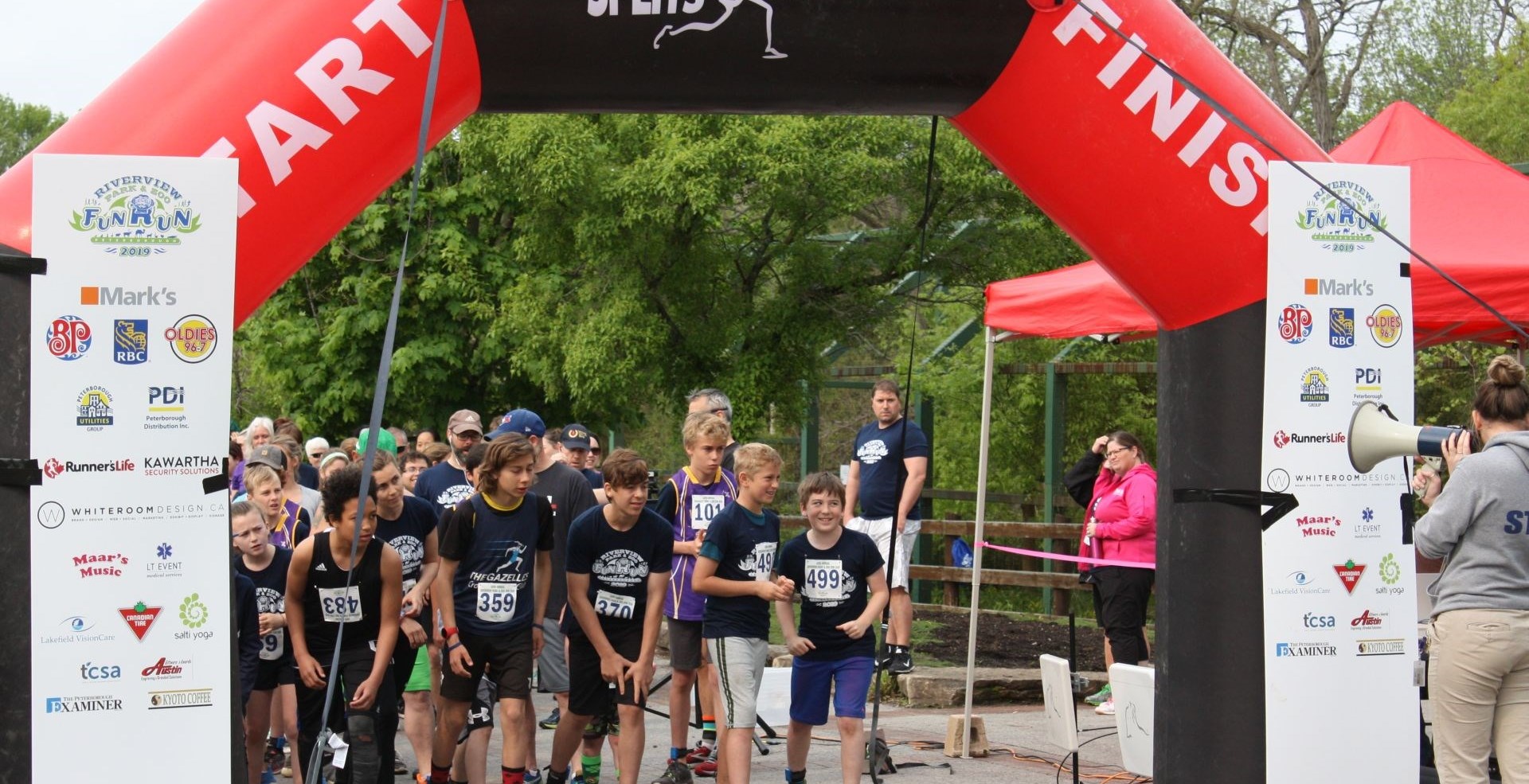 News and Special Events
The Fun Run and Walk
The Fun Run and Walk is a great family-friendly event for runners and walkers, children and parents of all abilities. The event features 1 km fun run and a measured acurate 5 km course. The courses roam through the Zoo, past the animals, along the beautiful Otonabee River, and through the expansive parkland. A family event that gets everyone out for some physical activity, while enjoying a local Peterborough attraction.
Notice: The Fun Run and Walk has been postponed to the Fall of 2020 in response to COVID-19 measures to keep the community safe at home. Stay tuned for the new date.
Regsitrations have been put on hold and all early bird registraints will get full refunds.
The Fun Run is a vital fundraiser for Riverview Park and Zoo. Those interested in supporting this year's goal: the expansion of the cat exhibit, home to the Eurasian Lynx and Servals, can make a donation here.
The Riverview Park and Zoo staff, management and the Fun Run and Walk planning committee, want to thank all involved for their ongoing understanding and support. Information regarding the new event date will be released by the end of June.
About Riverview Park & Zoo
We are proud to be the only free admission accredited zoo in Canada. Operated as a department of Peterborough Utilities Commission since 1933.
Advancement and growth has been made possible through generous donations and support from community members, local businesses and visitors.