Visit Us
We are a unique facility offering attractions to people of all ages. Located just north of downtown
Peterborough, Riverview Park and Zoo is a fabulous place to enjoy a leisurely stroll in a peaceful and
tranquil setting while experiencing the natural beauty of Peterborough.
We are Canada's only free-admission accredited zoo. Donations make us possible.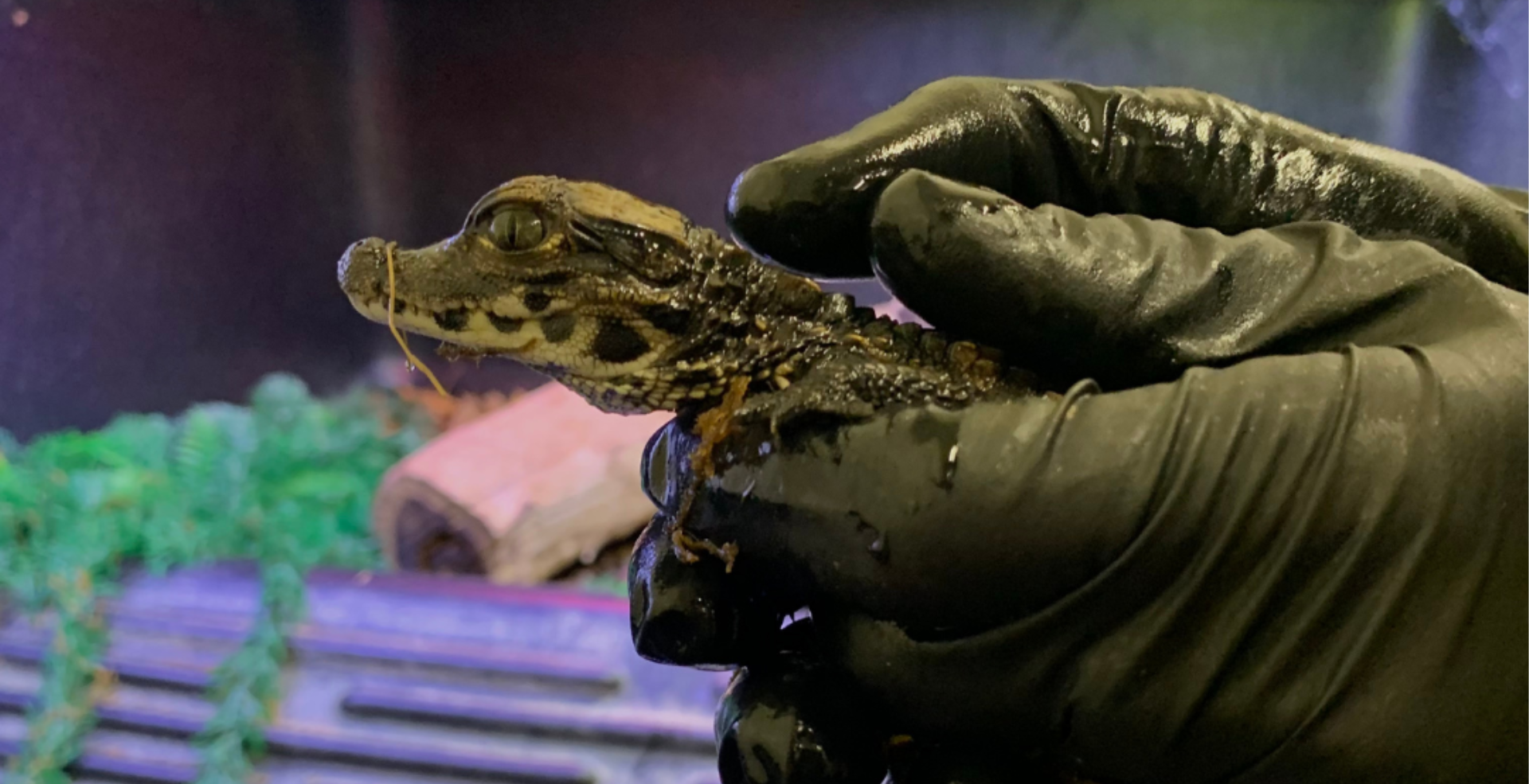 News and Special Events
Riverview Park and Zoo is excited to welcome two new West African dwarf crocodile hatchlings born on December 17, 2022, following an incubation period of over 100 days.
Females only lay one clutch a year, so having two baby crocodiles born is significant and important for the species' survival given they are considered critically endangered due to habitat loss and the bush meat trade in their native African countries.
Interestingly, it will take up to two years to determine the sex of the crocodiles as it can change based on their environment!
Just in time for March Break, they are currently on display in the exhibit located next to the barnyard animals. You can also find their parents, Lyle and Irwin, in their exhibit alongside the Guest Services building just inside the main entrance gates. Come visit us daily from 8:30 a.m. until dusk!
You can help support these reptiles, along with over 40 other species located here at the Park and Zoo, by making a donation or considering an animal adoption!
About Riverview Park & Zoo
We are proud to be the only free admission accredited zoo in Canada. Operated as a department of Peterborough Utilities Commission since 1933.
Advancement and growth has been made possible through generous donations and support from community members, local businesses and visitors.