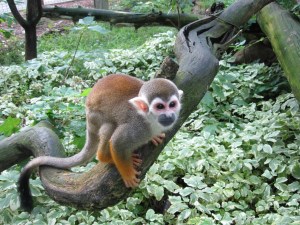 Primate Building
The primate building is home to squirrel monkeys and a two-toed sloth who share the space with lizards, birds and rodents, like the agouti and capybara. There are indoor and outdoor viewing windows on multiple sides of the building.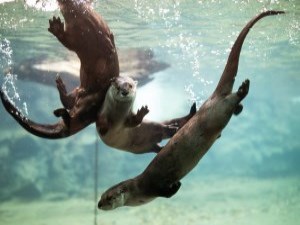 Otter Exhibit
Our outstanding otter exhibit opened in 2007 and has two pools, a waterfall and a slide, as well as outdoor land areas for the animals to roam, play and hide. Our zookeepers host otter feedings each day at 1:30 PM where they give them their lunch out in the exhibit pools for a great viewing experience.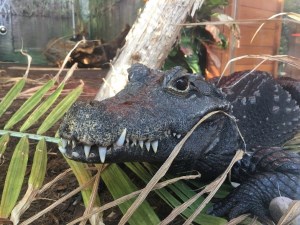 Rotary Education Centre Exhibit
The rotary education centre exhibit hosts amphibians and reptiles observed on the south side of the building. Come to visit the plated lizards, ball pythons, Sulawesi Forest turtles and box turtles, as well as the dwarf crocodiles.