Community partner events
In collaboration with our community, Riverview Park and Zoo hosts interactive events over our busy summer season. Event activities help today's youth interact with their environment and learn more about the natural world.
Peterborough children's water festival
The Peterborough Children's Water Festival (PCWF) is a community event held at Riverview Park and Zoo's disc golf field and picnic areas. PCWF works with educators, water quality and quantity specialist, community volunteers and conservation groups along with the government.
Interactive activities engage children in Grades 2 through 5 and help them learn more about the most important resource for life – water. This helps future generations learn about water protection, conservation and environmental health. Since it started, over 18,000 students have attended the festival.
Otonabee Water Shed Activity Centre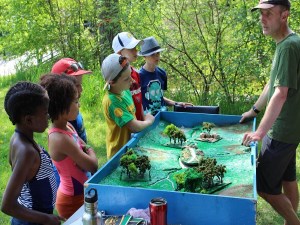 Water Drop Mascot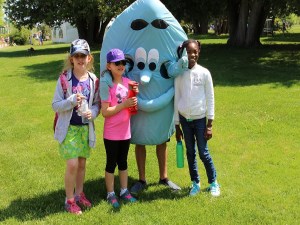 Water Festival Banner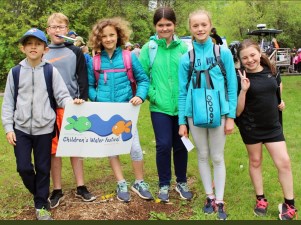 Teachers can register their class to attend as participants or to run stations at the festival.
Community volunteers are always welcome at our partner events.
Refuel with fresh tap water from the water buggy