Visit Us
We are a unique facility offering attractions to people of all ages. Located just north of downtown
Peterborough, Riverview Park and Zoo is a fabulous place to enjoy a leisurely stroll in a peaceful and
tranquil setting while experiencing the natural beauty of Peterborough.
We are Canada's only free-admission accredited zoo. Donations make us possible.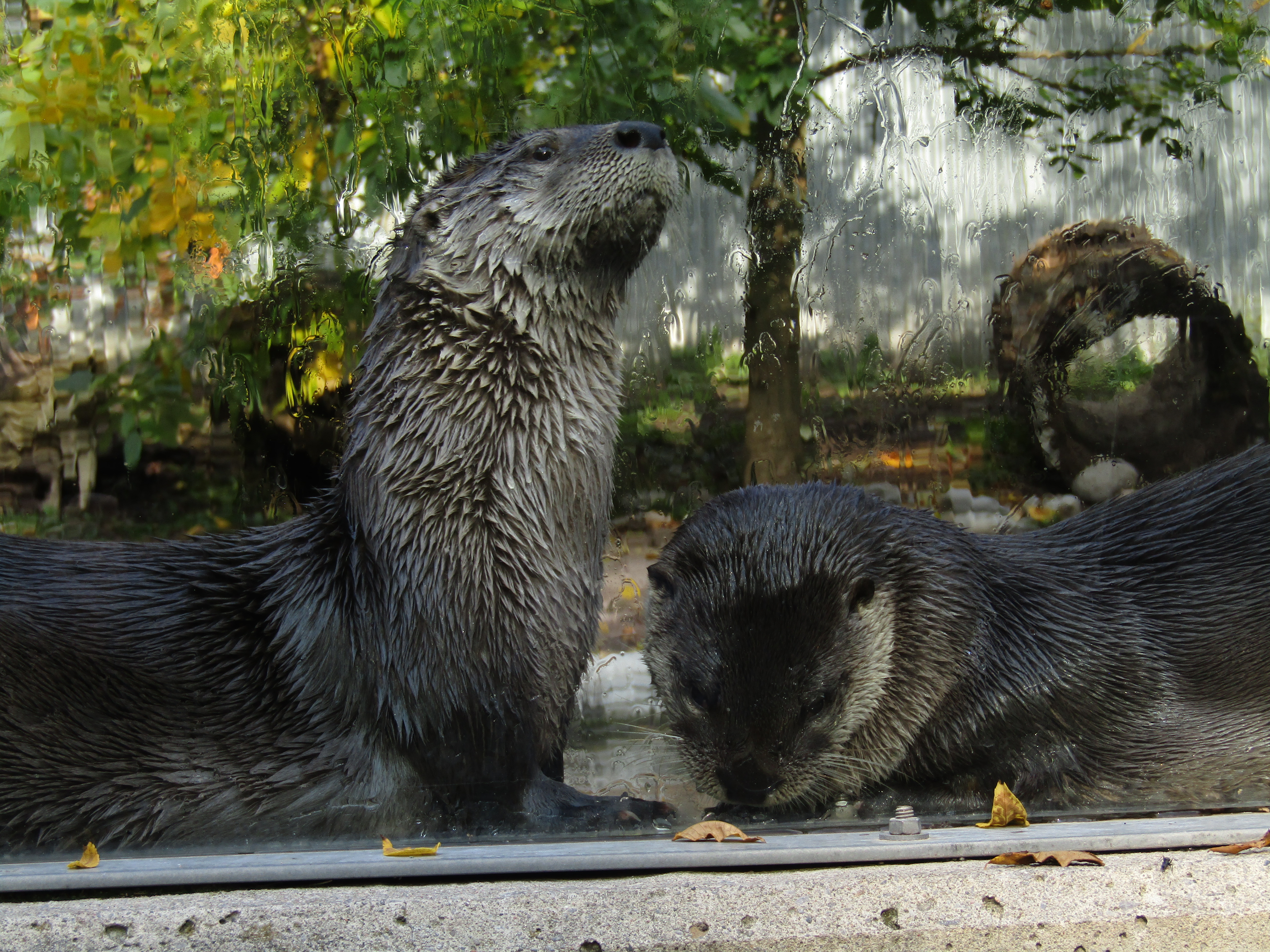 News and Special Events
Following Labour Day weekend, the kids return to school and our fall operating schedule goes into effect until the Thanksgiving holiday weekend, Monday, October 9. Open daily from 8:30AM until dusk, autumn is still a great time to visit the animals and wander the grounds at Riverview Park and Zoo!
- Rides on our famous miniature train are available on weekends only, from 10:00AM – 3:00PM* for just $2.00/person with kids 2 and under riding for free. *Weather and maintenance permitting – check our website ahead of your trip for a red alert banner to be posted if unavailable.
- Our splash pad remains open for the first week of September between 8:30AM – 7:00PM to help your littles beat the heat! *Note it typically closes down for the season in alignment with the other splash pads in the City.
- Food and drink can be purchased at the Kiwanis Snack Bar on weekends only until Saturday, October 7, from 11:00AM – 3:00PM. A drink vending machine is also found outside of Guest Services or we have free water bottle filling stations throughout the grounds.
- Visit the Otter Exhibit at 1:30PM daily to say hi to Splash, Bolt and Lawrence while they get their afternoon enrichment and snack. Discover some interesting facts about the North American river otter. Always a guest favorite!
- Enjoy our scenic walking path along the Otonabee River shoreline and take in the changing colours on the trees! This path travels from the Dobbin Building and connects you to both the playground or lower-level picnic area.
- Fall is also a great time to try out our 18-hole Frisbee Disc Golf Course! Did you know that local residents can borrow family Disc Golf kits from the Peterborough library as part of their membership?
- Get an early start on your holiday shopping by stopping by our Gift Shop / Guest Services building, open weekends only from 10:00AM – 3:00PM. Sweatshirts, honey, puzzles, or stuffed animals would all make a great gift or souvenir!
- Donations are always appreciated here at Riverview Park and Zoo and help make us possible. QR codes are found throughout the grounds, a donation box is located outside of Guest Services, or simply click the yellow button at the top of your screen.

A big thanks to all of our guests, as well as our staff, students and volunteers for yet another great summer. We're proud to be Canada's only free-accredited zoo, and hope to see you soon!
About Riverview Park & Zoo
We are proud to be the only free admission accredited zoo in Canada. Operated as a department of Peterborough Utilities Commission since 1933.
Advancement and growth has been made possible through generous donations and support from community members, local businesses and visitors.