Visit Us
We are a unique facility offering attractions to people of all ages. Located just north of downtown
Peterborough, Riverview Park and Zoo is a fabulous place to enjoy a leisurely stroll in a peaceful and
tranquil setting while experiencing the natural beauty of Peterborough.
We are Canada's only free-admission accredited zoo. Donations make us possible.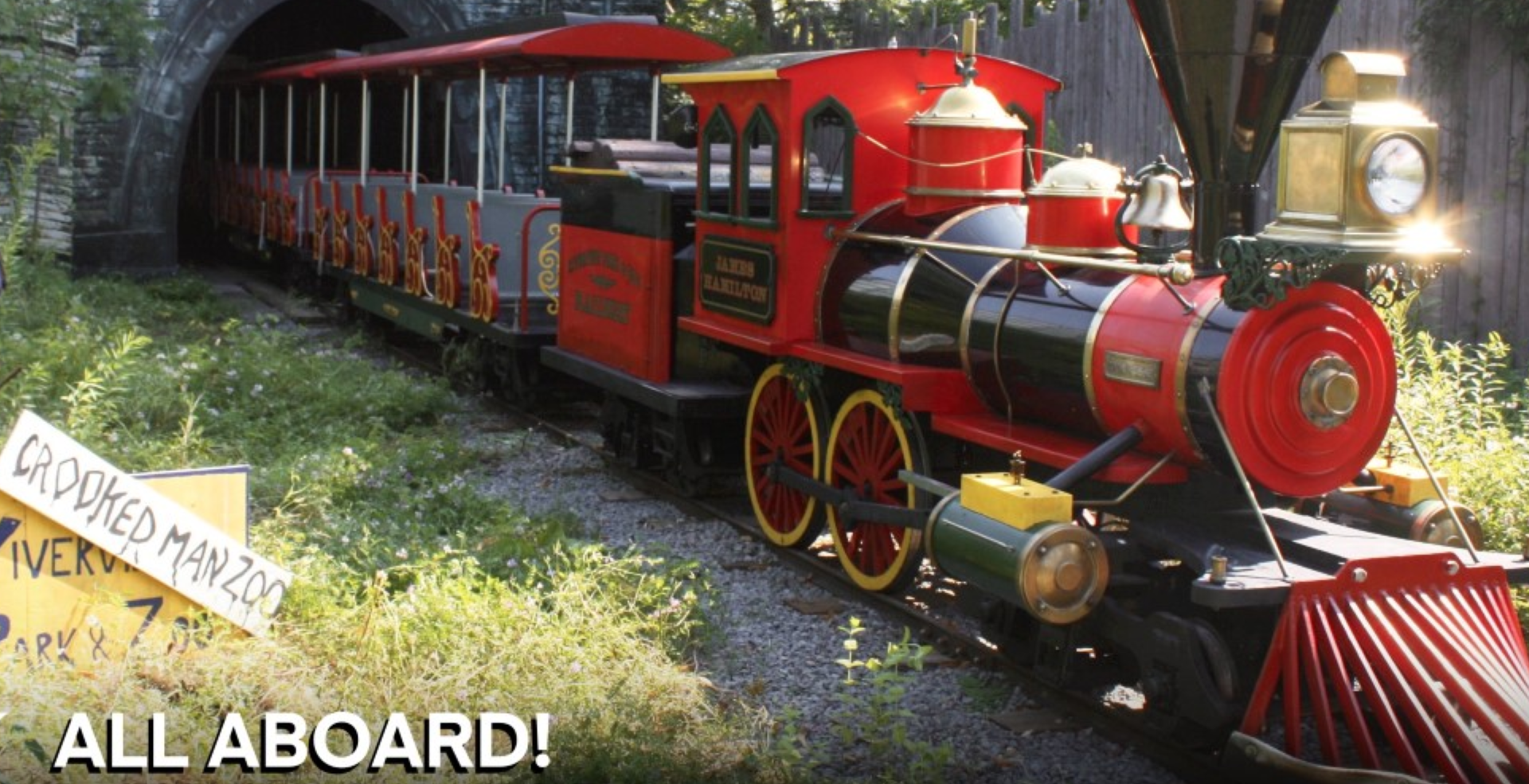 News and Special Events
Our favorite attraction, the miniature train ride has provided fun memories for generations of families. The attraction has generated income that sustains the park and zoo operations. The train ride is old and needs to be replaced. We need the help of our community to stay on track!
Help us raise meet our goal this summer, topping up your food bill at the Kiwanis Snack Bar. Our generous community partners at Peterborough Accident Support Services Ltd. will match the funds up to $2,500 if we reach our goal by Labor Day. As of July 31st we are at 69% of our snack bar goal at $1,740.
Our 2022 Capital Campaign goal is $350,000 - you can help us get there by making a donation on-line, or sponsor your very own seat bench on the new locomotive. This memorial or dedication gift, will honor all who love the park and zoo. Limited seats are left on the train: connect@riverviewparkandzoo.ca
We will need the whole community to meet our goal and purchase a new train in 2023.
Thanks to those already on board: Kiwanis Club of Peterborough, Kawartha Rotary, Knights of Columbus, Peterborough Kinsmen, Ross and Ann Dobbin, Patrick McAuley Group of Relators, Ennismore Pharmacy, Fork in the Road Country Market, House of Scales, Brant Basics, Griffin's Greenhouse and Peterborough Accident Report Services Ltd.
About Riverview Park & Zoo
We are proud to be the only free admission accredited zoo in Canada. Operated as a department of Peterborough Utilities Commission since 1933.
Advancement and growth has been made possible through generous donations and support from community members, local businesses and visitors.