Welcome our Newest Addition to the Zoo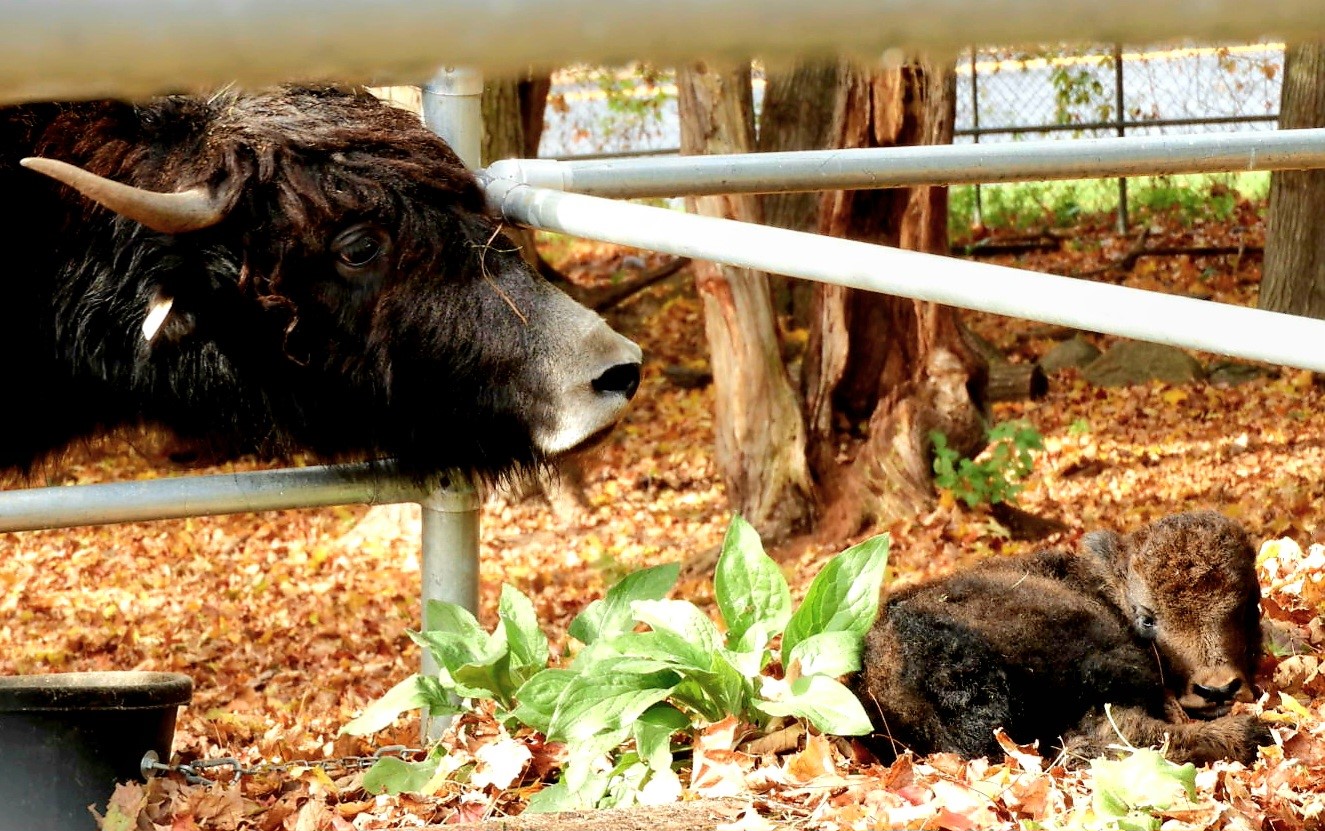 *Photo courtesy of C. Douglas
Riverview Park and Zoo is super excited to welcome our newest addition, a baby Domestic Yak! Born on Saturday, October 14, the calf has been observed running around after mom, snoozing in the leaves, and getting to know the rest of the herd.
Learn more about domestic yaks on our website, or perhaps consider adopting a yak through our animal adoption program. All adoption fees help support specialized animal care, nutrition programs, added enrichment and training, veterinary health care, research, and conservation. Adoptions also make great gifts and tax receipts are provided.
Come visit the zoo and stop by the yak exhibit located just inside the main entrance gates behind the Guest Services Building. Stay tuned for more updates, including a name for the little one!